Writers note: This story is best enjoyed while listening to "Jump" by Van Halen.
No shit, there I was, on the Middle Fork of the Salmon, morning three. I knew it was cold because a small steam cloud was hovering above the lid, from my just dropped, ca-ca dump. It was huge. Halfway through I closed my eyes, made a sound like a small elephant and felt myself drop something like an Olympic weight. Comparable to giving birth to Mike Tyson and Don Vito. When I finished I exploded from the seat because I wasn't used to such a change of mass.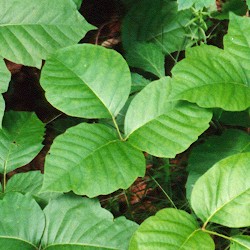 I looked to my left and then my right-horrors-no toilet paper! All that was left, was a tiny half square clinging to the card board tubing. Dammit. A big dump from my ass demanded attention afterwards and I couldn't accomplish that with a half square. Desperately, I looked around. I could only see trees, pine needles and aha! Good ass wiping leaves. They were green, healthy and about to get assified. I ripped a few from the ground, proceeded and finished. A job well done in a state of emergency, I must add.
Three hours later I felt it. An intense burning, itching mess. A small war declared by left butt cheek and right butt cheek, Hell had arrived. Whimpering like a lame dog, stiff legged I walked behind the cover of some trees and checked. Sweet mother fuck, look at that redness. I had wiped with poison ivy...The ultimate rookie guide, private boater, what-the-hell-were-you-thinking move. As I pulled up my shorts, while biting my lip to stop the tears, I noticed two deer drinking water from the river. A glorious sight, something that couldn't be duplicated, replicated or photographicated anywhere else. God damn I love the Middle Fork.
written by mcv